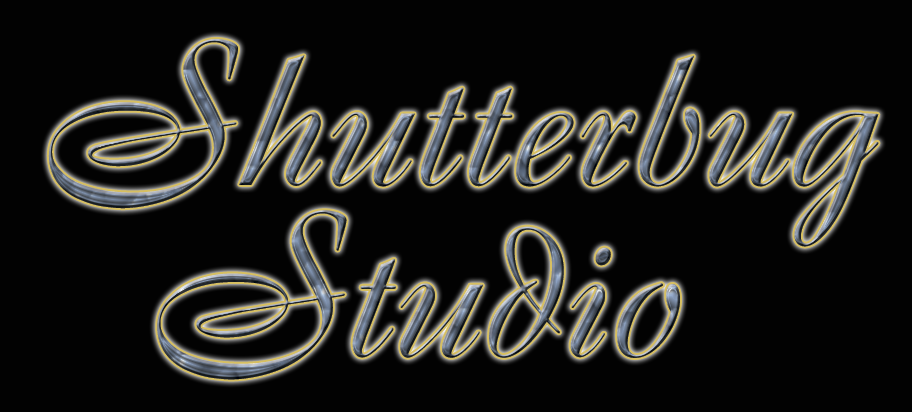 FOREWORD
Photographic modeling is an exciting, glamorous and creative career which can also be financially rewarding. Modeling, however, is a competitive field and sometimes people with patience and perseverance, rather than looks, are more successful. Rejections are a part of the modeling profession and should never be taken personally. Other than being blessed by an excellent genetic background, there is no "luck" in becoming a successful model. It requires developing some basic skills, following some established business practices, and using common sense. The purpose of this guide is to help in guiding you towards a successful career.

MODELING TERMS
Here are some basic modeling terms that you should familiarize yourself with:
A MODEL RELEASE is a contract to be signed by the model or their parents if the model is underage. It gives permission to the photographer to use photographs taken at a particular session. If photographs are used without a release, or in a different way from what is stated in the release the model may sue for breach of contract.
A PHOTOGRAPHERS RELEASE is a contract given by the photographer to the model giving the model specific permissions on how the photographs from a given session may be used by the model. Note that unless the session is a "PAID FOR" session, the model rarely receives permission to print, sell or make any profit from the photographs without further consent of the photographer.
A HEAD SHOT is a photograph of the head and shoulders.
A COMPOSITE is the model's business card. It is also called a ZED or COMP card. Currently 5 ½" x 8 ½" is the most popular. One side contains a head shot, the other side contains several smaller photographs together with information about the model.
A PORTFOLIO or MODEL'S BOOK is a collection of photographs or tear sheets demonstrating a model's abilities in front of the camera.
A TEAR SHEET is a page containing the model's image removed from a publication. This sheet is generally added to the model's portfolio.
A RESUME' is a sheet listing a model's education, training, experience and vital statistics. The resume is usually attached to an 8x10 or a composite.
An 8x10 or GLOSSY is an 8x10" photograph of the model, usually a head shot.

TYPES OF COMPENSATION FOR SHOOTS
A TEST SHOOT is when a model and photographer work together in a collaborative manner on something new, be that an idea, a new piece of equipment, a new location, backdrop, etc. where no fees are paid and the photographs are not used in any way other than the original testing. No release form is signed. Not to be confused with a TFP or TFCD shoot. (See Below)
A TFP SHOOT is a session where a model and a photographer work together in a collaborative manner and no fees are paid. The model receives an agreed upon quantity of 8x10" prints as compensation for their time. The model may use these prints as specified in the photographer's release form. The photographer retains all rights to the photographs and may use them in whatever ways are specified in the model release.
A TFCD SHOOT is similar to a TFP shoot except that the model will receive an agreed upon quantity of images on CD instead of a hard copy print. The model may use these images as specified in the photographer's release. The photographer retains all rights to the photographs and may use them in whatever ways are specified in the model release.
A PAID SHOOT is a shoot in which you, as a model, are being paid to model for a client. Your compensation for these types of shoots will be in the form of payment only, you will not receive any of the photographs and will not have any rights to use them in any way unless specified in a Photographer's Release.
A PAID FOR SHOOT is a shoot in which you pay the photographer to photograph you. This is typically how many beginning models will populate their portfolios once they have begun working with an agency. The photographer typically retains the right to use the photographs for their own portfolio but may not sell the photographs without further consent of the model.
A COMBINATION PAID/TFCD SHOOT is a shoot in which typically the model receives both some amount of payment as well as a CD of images. The model may use these images as specified in the photographer's release. The photographer retains all rights to the photographs and may use them in whatever ways are specified in the model release. The model's fee is typically ½ of their regular rate in exchange for being able to use some of the photographs from the session.

TYPES OF MODELING

HIGH FASHION MODELING
High fashion modeling is the modeling of designer clothes, either at fashion shows or in publications. Sometimes the modeling of jewelry and cosmetics falls into this category. The models are hired typically through agencies and the pay rates are among the highest among all modeling jobs. The agencies choose models with a proven track record for this type of modeling.
PHYSICAL REQUIREMENTS FOR HIGH FASHION MODELING:
Usually, modeling agencies have the following requirements for new models:
Age: under 26
Height: 5'-7" - 5'-11" for women, 5'-11" - 6'-3" for men
Weight proportional to height
Long legs, especially from floor to knee
Women with a long, slender neck preferred
A good complexion
However, there are always exceptions to these physical requirements. For example, height requirements may be relaxed for jewelry or cosmetics advertisements.
PRINT/EDITORIAL MODELING
Editorial modeling is similar to High Fashion Modeling. Except that the model works for a particular publication. The readers of that publication make up a target audience for the photographs taken. Images in the non-advertisement sections of the fashion magazines, such as Glamour, Vogue or Seventeen, are good examples of this type of modeling. The physical requirements for this type of modeling are less strict than for High Fashion Modeling, but the pay rate is considerably less. Many more models are needed for Editorial Modeling and Editorial experience opens the door to High Fashion Modeling.
GLAMOUR MODELING
Attractive women have been always been featured by manufacturers in their advertisements, in order to draw attention to their products. Such advertisements often contain photographs, seen in magazines, newspapers, posters, billboards, calendars, or TV commercials. More books are written about Glamour Photography than any other type of photography, and many models are used in these books as well, to demonstrate different photographic techniques. There are no established physical requirements for Glamour Models, other than the model must be beautiful and/or sexy in the photographs. An elegant woman in an evening gown, the eye-catching face of a beautiful girl, a shapely woman in a casual dress, swimwear or lingerie can all become subjects for Glamour Photography. Pay rates can be very good in Glamour Modeling. Some of the nude photography also falls into this category.
CATALOG MODELING
While some Catalog Modeling involves posing with products, most is done wearing store-brand clothes. Even though pay rates are considerably lower than High Fashion Modeling, it is desirable to get booked in as a Catalog Model because the hours are consistent and repeat-modeling opportunities are high. Physical requirements are not as strict for Catalog Modeling.
RUNWAY MODELING
Runway models must have measurements that fit an actual standard clothing size. There are many different kinds of Runway Modeling. Many modeling agencies specialize in Runway Modeling bookings.
PARTS MODELING
Models with long fingers and well manicured nails have opportunities to display their hands demonstrating domestic products. For men, a demand exists for the husky, masculine hand, or alternatively the more elegant, long fingered hand. Women with well proportioned feet are needed for shoe advertisements. Advertisements of stockings, pantyhose and razors require women with nicely shaped legs. Most agencies choose models from their regular modeling pool to fill these needs.
CONVENTION AND TRADE SHOW MODELING
These shows use many female models to demonstrate their products and answer questions.

See Shutterbug Studio definitions of these and other areas of modeling and how it applies to nudity and implied nudity.


DEFINITIONS OF NUDITY VERSUS IMPLIED NUDE
NUDITY indicates that the model is nude and that some amount of the breasts, nipples and/or lower areas may be shown in the photograph.
IMPLIED NUDE indicates that the model may be nude but that breasts, nipples and/or lower areas are not visible in the photograph, but that it is obvious they are not covered by clothing of any kind.

REQUIRED SKILLS FOR BEGINNING MODELS

MAKEUP
The makeup that a model uses for her photographic assignments is different typically from what she uses every day. In photography, the skin must be blemish free and smooth, and it must have a matte surface to prevent unwanted highlights. The eyes and mouth should have a fine definition. The loss of detail is due in part to the strong photographic lighting, which penetrates the makeup layer.
In many modeling beginning jobs, makeup artists are not available. Therefore, you should learn to apply your own makeup. When you apply for modeling jobs, you will be asked to determine your skills in applying makeup. The best way to learn more about applying photographic makeup is to visit local "beauty supply" stores and ask for suggestions. Sometimes the staff will do a free evaluation of your face and recommend the most suitable styles for you. Look through the local yellow pages to find locations of local beauty supply stores. After you have completed your research, build a photographic makeup kit and start practicing the techniques. Most young women are familiar with basic makeup techniques , so it usually only takes a few days to complete the research, build a kit and learn how to apply the makeup. The makeup kit that you will build will go with you to every interview and assignment.
HAIR
Long hair, at least to the shoulders, is best for female models. No matter what length your hair is, start with a good style that allows for versatility. Which hairstylist you choose is critical. After you have your hair styled, practice changing the look of it. Remember that every time you change your outfit during a modeling session, the look of your hair should also change. Some of the variations are as simple as adding a scarf or a flower, or fashioning a wind-blown or wet look.
POSING
Learning to pose is a career long process. No matter how much experience you have, every time you work in front of a camera, you will discover some new way of showing your creativity. As a new model, you must first learn to relax in front of the camera, so that you can begin to develop creatively. Here are two suggestions on how to enhance your posing skills:
1) Every time you are in front of a mirror, try a different expression. Show happiness, sadness, anger, surprise, boredom, etc. by using only your face.
2) Go through several fashion magazines and choose 10-12 photos you like, cut them out and paste them into a scrap book in pairs. Step in front of the mirror and imitate the pose in one photo of the first pair. Then slowly transform your pose to imitate the pose in the other photo. Repeat this exercise with the rest of the photos.
In actual modeling jobs, you will be doing just what was described above, except that you will have the benefit of a photographer guiding you through the steps and looks.
As you can see, posing is not very difficult. All you have to do is learn to relax in front of the camera, follow the photographer's instructions exactly, have fun and let your creativity come through.
PRECAUTIONS FOR MODELS
These precautions apply to all models, whether you are working with an agency/manager or free-lancing. Modeling agencies and managers take most of these precautions for the models they represent.
Don't have your own phone number, address or real name on your composites and resumes, use an alias.
If you get a job offer, find out the address and phone number of the job location. Somebody you know must have the name of the person you are working for, the location of the job and how you can be reached. The person you are working for must be aware that your whereabouts is known.
Drive yourself to the job location.
Know exactly what kind of modeling you will be doing, the pay rate and the duration of the session, before accepting the offer.
PAY RATE
How much should a beginning model expect to be paid ?
FIRST FOUR TO SIX MONTHS AFTER COMPLETING YOUR BASIC PORTFOLIO
If you are accepted by a modeling agency/manager, expect to be sent out for many test, TFP and TFCD shoots. If you are freelancing try to get as many test shoots as possible. Either way, don't expect to make any money during the first four to six months.
AFTER FOUR TO SIX MONTHS
By this time, agencies should start sending you to paying jobs. They will negotiate your fee with the client. If you are a freelance model, you have to negotiate your own fee. Depending on supply and demand, set your fee about $25-$50 an hour, depending on the type of work, with a three-hour minimum per session. It might be beneficial to accept a lower rate if the duration of the job is longer then three hours.
After this beginning period, your pay rate should rise steadily, and the number of jobs should increase overall. Typically in the modeling industry, there are busy and lean periods, even for experienced model. When busy, don't forget to save for leaner times.
GENERAL RULE
Pay rates vary greatly between metropolitan areas and on a seasonal basis. Therefore, it is hard to determine exact pay rates. Try to find out what the other models are making for similar jobs in your area, and set your rate accordingly.
A FINAL WORD
Remember, in order to be a successful model, it takes time, hard work, perseverance and a rejection proof attitude. If you are really serious about pursuing a modeling career, you will have to make a firm commitment and stick with it.

Each year many newly successful models appear, become one of them !